Abhishek
NJVID team has digitized and added new titles from two commercial video distributors – The Video Project and AFD/Typecast Films. The content covers two diverse topics regarding women in Chernobyl, Ukraine and California, United States. These titles can now be licensed by any NJVID member for streaming access. The titles in this list are:
The Babushkas of Chernobyl – In the radioactive Dead Zone surrounding Chernobyl's Reactor No. 4, a defiant community of women scratches out an existence on some of the most toxic land on Earth. They share this hauntingly beautiful but lethal landscape with an assortment of interlopers – scientists, soldiers, and even 'stalkers' – young thrill-seekers who sneak in to pursue post-apocalyptic video game-inspired fantasies. Why the film's central characters, Hanna Zavorotyna, Maria Shovkuta, and Valentyna Ivanivna, chose to return after the disaster, defying the authorities and endangering their health, is a remarkable tale about the pull of home, the healing power of shaping one's destiny and the subjective nature of risk. This film is also available as a shorter 52 minute version that is available here – Babushkas of Chernobyl (52 minute version).
This title can be licensed from Video Project at support@videoproject.com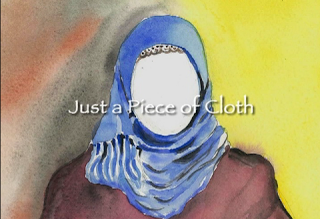 Just a Piece of Cloth – This documentary unravels stereotypes perpetuated by the mainstream media about Muslim women. The video features four San Francisco Bay Area Muslim women from diverse backgrounds as they talk about what hijab, the traditional Muslim headscarf, means to them and how it affects their daily lives. With humor, seriousness, and candor they speak from personal experience about this often controversial garment.
The title can be licensed from AFD/Typecast films at institutions@typecastfilms.com