Abhishek
This week NJVID team has digitized and added new titles from the commercial video distributors – Ro*co Films and The Video Project. The content includes topics such as empowerment of  women and girls around the world and more. These titles can now be licensed by any NJVID member for streaming access. The complete titles in this list are:
Half The Sky (Ro*co Films) – Actress/advocates and New York Times journalist Nicholas Kristof meet individuals who are doing work to empower women and girls everywhere. These are stories of challenge, transformation and hope.
The Hunting Ground (Ro*co Films) – The Hunting Ground takes audiences straight to the heart of a shocking epidemic of violence and institutional cover – ups sweeping college campuses across America. The team behind the Oscar – nominated The Invisible War presents a scorching expose of the startling prevalence of sexual assault at US institutions of higher learning.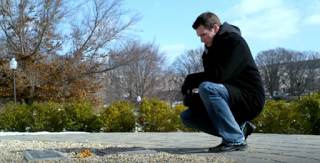 Living for 32 (The Video Project) – On a snowy April day at Virginia Tech in 2007, 32 students and faculty were shot and killed by a lone gunman, 17 others were wounded, and six more were injured jumping out of windows. Through the personal story of survivor Colin Goddard, Living for 32 tells the tragic tale of one of the worst gun massacres in recent American history, along with Goddard's inspirational journey of renewal and hope. The then-21-year-old was shot four times and told he might never walk again. He lives today with three bullets still lodged in his body and a titanium rod in his left leg.Goddard revisits his former classroom for the first time in the film, and emotionally recounts the terror of that day. After recovering from his wounds and completing physical therapy, he made it his life's mission to help ensure that a tragedy like the Virginia Tech massacre would never happen again.
Schools that Change Communities (The Video Project) –  Schools that Change Communities profiles a diverse group of public schools that are successfully creating higher achieving students in a different way — by turning the communities where they live into their classrooms.The film re-imagines what education can be, visiting K-12 public schools in five states across America that are engaging students in learning by solving real-world problems in a variety of communities, from economically and environmentally challenged rural areas to poverty-stricken urban neighborhoods.